So you've decided to take the leap to control your financial future and open a self-directed retirement account. By now you're probably wondering…what's in the Solo 401k?
Solo 401k Umbrella
Think of your Solo 401k as an umbrella. Underneath the umbrella you have your plan documents as well as your retirement funds and investments. Your retirement funds might be held in a bank account, brokerage account, or both. Because you are the fiduciary of the Solo 401k plan, you get to choose when, where, and how to invest your retirement funds.
Some popular investments might include:
Traditional equities such as stocks, bonds, and funds
…and more
Because your Solo 401k plan is an umbrella, which means you can have almost any investment or depository account under it.
As an example, if you like the Fidelity platform for stock market investing, you can do that with the self-directed Solo 401k plan. Your Solo 401k can open a brokerage account almost anywhere. Hence, you get access to your favorite brokerage account platform and investment choices. The only difference is your investment options are created in your self-directed plan, not by the brokerage firm.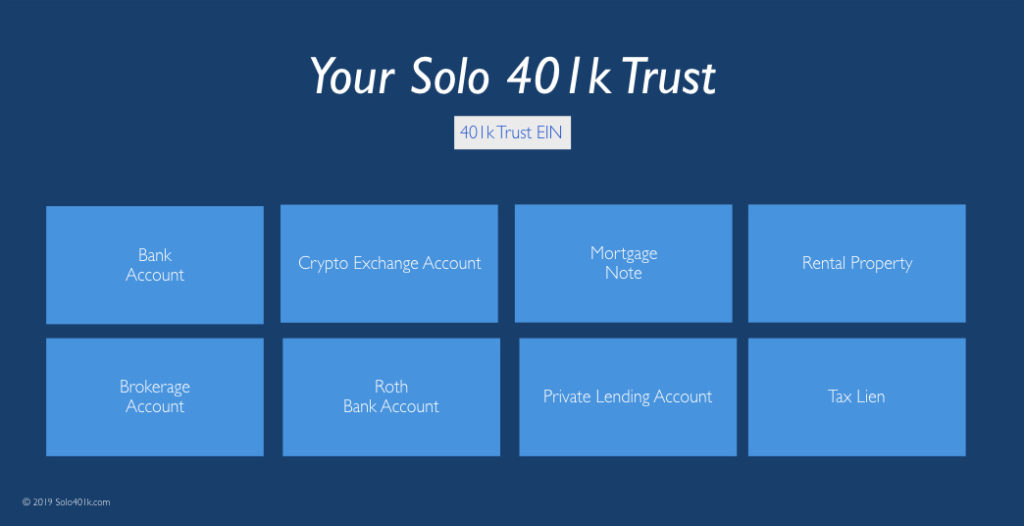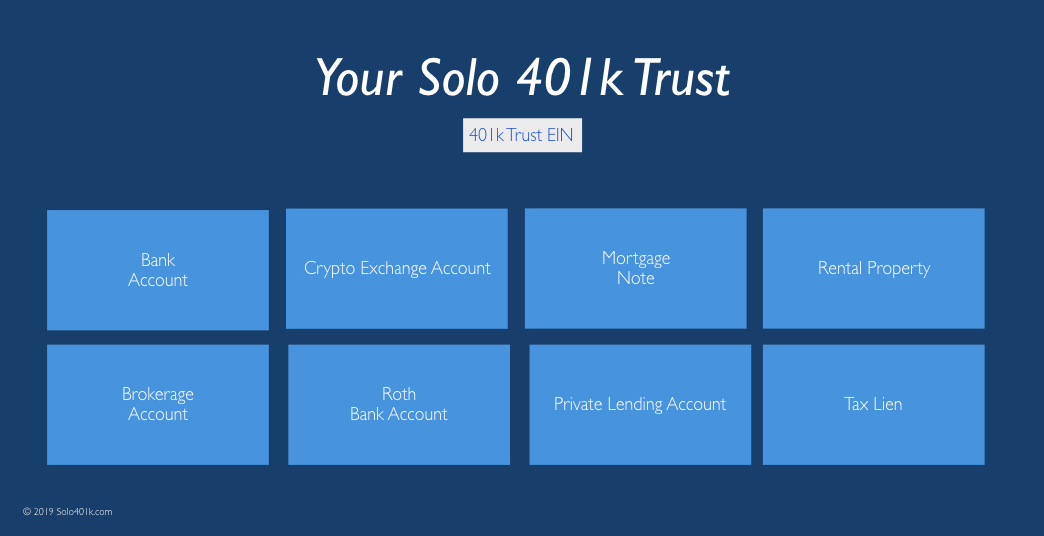 Now that you understand the structure, let's cover what's included in your plan and trust documents.
Plan and Trust Documents