Launching a business can be really tough. The business owner has come up with a great idea, but now they need money to get the business off the ground. Enter angel investing.  Angel investing is the lifeblood of Silicon Valley and many start-up companies. And today, angel investing with a retirement plan like the Solo 401k is easier than ever.
Most types of angel investing are only available to accredited investors. However, some are available to non-accredited investors too.  An accredited investor has a net worth of at least $1 million, excluding primary residence value, or has a net income of at least $300,000 for each of the last two years ($200,000 for unmarried individuals).
Why Angel Investing
As an angel investor, you are giving money to a company near their starting point. These businesses are new and untested. Therefore, this is the highest risk point of investing in a company. Some investors also refer to angel investing as seed investing, because you are helping plant the seeds for the company to grow.
However, the risk is the highest betting on a brand new company, but there can be potential for very high reward as well. In fact, some angels have retired completely off early start-up investing that paid off big.
Technology has been a very profitable sector to invest in as an angel investor. Consider Google, Facebook, Twitter, Amazon, etc. Each of these companies had private investors before they went public.
Angel Investor vs. Venture Capital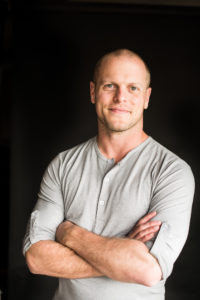 Both angel investors and venture capitalists invest money in new businesses. Both angel investors and venture capitalists make calculated risks on the companies they invest in. However, a venture capitalist is typically a firm while an angel investor is generally an individual. As such, the investment amounts tend to be vastly different.
While a venture capitalist typically won't put less than $1,000,000 into a project, an angel investor might get started with tens or hundreds of thousands of dollars.
After the final portion of the JOBS Act passed in May 2016, crowdfunding opened up the ability to be an angel investor with just a few hundred or thousand dollars. This also opened up a whole sector of online investing platforms where angels can put a few hundred or thousand dollars into multiple projects.
Online angel investor resources is beneficial for both investors and start-ups. The start-ups get visibility and potentially more investment by going to a larger audience than just pitching venture capital firms. An angel investors can choose from a variety of businesses they otherwise would not have been exposed to. Continue reading below to learn more about online angel investor resources.
Angel Investor Resources
AngelList

: Perhaps the most famous startup investing platform, AngelList has launched companies like Uber, Twitter, Ring, and more. Many success stories from AngelList include a successful exit, which means the startup was acquired by another company for a profit. For example, Amazon acquired Ring for $1BN. Angel List is for accredited investors only. Deals are accessed for as little as $1,000.
FundersClub

: FundersClub was the first online venture capital firm, launching in March 2012. They offer investments in companies like CoinBase, InstaCart, and Memebox. FundersClub has funded over 280 startups, with over $100 million contributed by investors, and claim their portfolio is valued over $7.6BN. FundersClub also support their startups in an advisory capacity to give them a better chance for success.
WeFunder

: WeFunder has connected over 160,000 investors with almost 200 startups collectively raising over $61MM. WeFunder is open to non-accredited investors. Startups include everything from decentralized cryptocurrency exchanges to a fan-owned entertainment company, satellite propulsion system, and a cruise line made for active individuals.
SeedInvest

: SeedInvest combines private market investing with an automated online platform. With investments as low as $200, this allows the accredited investor to diversify among various startups. After setting your preferences, you are automatically opted into pre-vetted startups. If you don't want to participate in a business offering, simply opt-out of that investments.
How to Invest with Your Solo 401k
Do your due diligence on projects and companies that are appealing to you
If you are using the an online resource such as those listed above, create an account in the name of your 401k trust
If you have to list a tax ID number in your angel investor account, use your 401k trust tax ID number
Once you're ready to invest, transfer funds from your Solo 401k trust bank account to the online resource or directly to the startup (if applicable)
If you need to complete a W9, make sure you include the name and tax ID number of your Solo 401k
Important: Angel investments are often long-term. Keep in mind that most venture capitalists and angel investors expect to have their money tied up for 5-7 years, or longer. It's also important to remember that these are high-risk investments. While every angel investor hopes for a unicorn, many start-ups fail. Do a risk profile check on your portfolio before investing to ensure you have the risk tolerance and the ability to tolerate illiquidity in the investment before you invest.