Real estate is an extremely popular asset class for Solo 401k investors. But what do you do if you don't have enough money to buy a property? How many horror stories have you heard of nightmare tenants or deals gone wrong?
While real estate is understood by many, it's well-executed by few. Fortunately, there are lots of options to dip your toe into real estate investing.
Because this type of investing can involve more risk, some providers will require you be an accredited investor. An accredited investor is an individual who has a net worth of $1MM or greater, not counting your home value. Alternatively, you can qualify to be an accredited investor if you earned $200,000 or more the last two consecutive years.
REITs
Real Estate Investment Trusts (REITs) are a popular way to invest in real estate, without the work of owning a property. Additionally, REITs can be publicly or privately managed. There are several brokerage firms who include REITs in their portfolio. You will often pay a percent of expenses due on the properties, based on how much you have bought into the REIT.
REITs are attractive to investors for a number of reasons:
High liquidity
Often regulated by the SEC
Provide cash flow
Often uncorrelated with stocks and bonds.
While REITs were a popular option for a number of years, the advent of the Internet has created a new REIT option for investors. The JOBS Act made crowdfunding available to regular investors. This opened doors for all kinds of new investments, including real estate crowdfunding.
Real Estate Crowdfunding
Many investors use real estate crowdfunding sites to own a piece of multiple types of real estate. With real estate crowd funding, you can own a piece of a skyscraper, hospital, or shopping mall – all within your Solo 401k or self-directed retirement account.
Real estate crowdfunding offers a variety of investment options. Some projects are structured as a debt offering, some are equity, and some are a mix of both.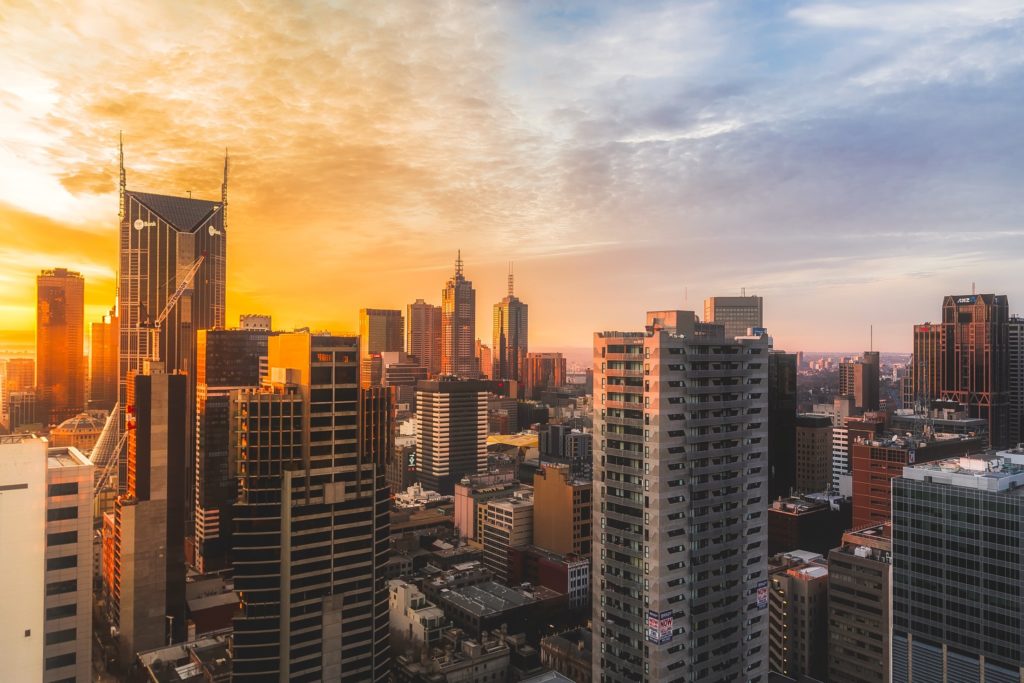 Options, Options, Options
There are several real estate crowdfunding sites you can use to invest personal or retirement funds. While we encourage you to do your own research and due diligence, let's cover a few options:


Fundrise is an online real estate investing platform open to non-accredited investors. They package individual holdings into a vehicle they call an eREIT. The minimum investment is typically $1,000. You are able to redeem your shares quarterly, and have the option to reinvest dividends.

PeerStreet is an online market of secured loans. The loans are backed by underlying real estate assets. If you've used private lending sites like Lending Club or Prosper, this will be familiar to you. PeerStreet is open to accredited investors only. They focus on short-term conservative loans. Typically the term is 6-24 months. Loan to value (LTV) is kept to 75% or less. PeerStreet charges a small servicing fee on each loan (typically 0.25%-1.00%). The minimum investment is $1,000.


Rich Uncles is a great place to get started in fractional real estate ownership. You can begin for as little as $500. Rich Uncles is a Student Housing REIT for real estate crowdfunding. Their focus is properties built for university student living environments. All of the properties in the REIT are within one mile of an NCAA Division I university with over 15,000 enrolled students. Rent payments received from the students are paid out to investors on a regular basis. Also available to non-accredited investors.


RealtyMogul is available to both accredited and non-accredited investors. Their specialty is commercial real estate. Accredited investors may invest in specific deals. Non-accredited investors can invest in a MogulREIT (similar to Fundrise). Investments begin at $1,000.


Senior Living Fund focuses on senior housing. Examples of investments include assisted living and memory care facilities. They fund and develop senior housing communities. Furthermore, the belief is these investments will generate good returns because of the need for senior housing in the near future. Senior Living Fund believes senior housing is real estate's most "recession-proof asset class". They project annual returns of 13%-21%. Their minimum investment is not publicly available. Senior Living Fund is open only to accredited investors.
Investment Funds Flow
Investing in real estate crowdfunding with your Solo 401k is a simple process. First, select which platform you plan to use. Make sure you know which platforms will accept accredited vs non-accredited investors. After you select your platform, create an account. If you plan to invest with Solo 401k funds, you cannot use a pre-existing account. You must open or establish a new account for use with the Solo 401k.
Generally, the account will be titled in the name of your Solo 401k trust. Use your Solo 401k trust EIN (Employer identification number) wherever a tax ID is requested. Most platforms will allow you to open an account in the name of a trust. You should be listed as the trustee. If you need to submit a W-9 to the platform, make sure the information is for your Solo 401k trust, using your Solo 401k trust tax ID number.
Once your account is open in the name of the 401k trust, wire funds from the Solo 401k bank account to the investment platform. Ensure your Solo 401k bank account is connected to the platform for any distributions. This ensures any distributions stay in your retirement account.
If you follow the steps above, your Solo 401k will be well on its way to investing in real estate crowdfunding.