Curious about adding bitcoin to your portfolio? Perhaps you're a seasoned crypto investor looking to learn more about the current state of crypto. Enjoy the replay from our Bitcoin Fireside Chat with Jeff Nabers.
Jeff has been training investors how to invest in Bitcoin since 2013. In early 2017, he launched one of the world's first crypto hedge funds. Last year Jeff created Nabers Wealth, a Registered Investment Advisory firm with a focus on holistic wealth management that actively includes Bitcoin as part of the portfolio.

In this exclusive training, Jeff will answer your questions about Bitcoin and give us a "state of the market" on crypto assets.
What We Cover:
What is Bitcoin?

Why does Bitcoin matter to the current economy?
Did I "miss the boat" on bitcoin? (is it too late to buy)
Why are corporations and other financial institutions taking note of bitcoin?
How does the supply scarcity affect the bitcoin price?
Bitcoin Fireside Chat with Jeff Nabers: Replay
Click below to watch the fireside chat replay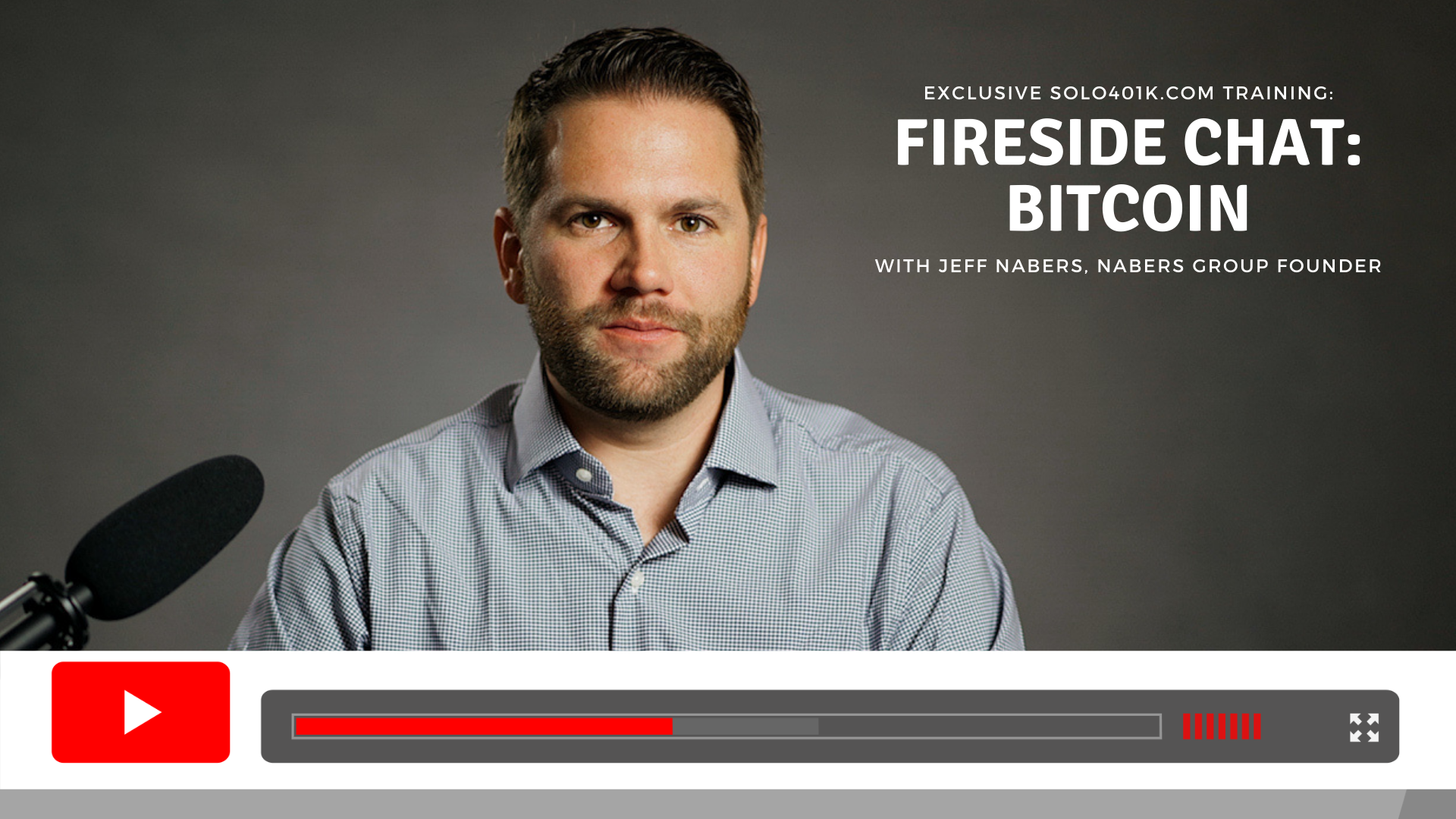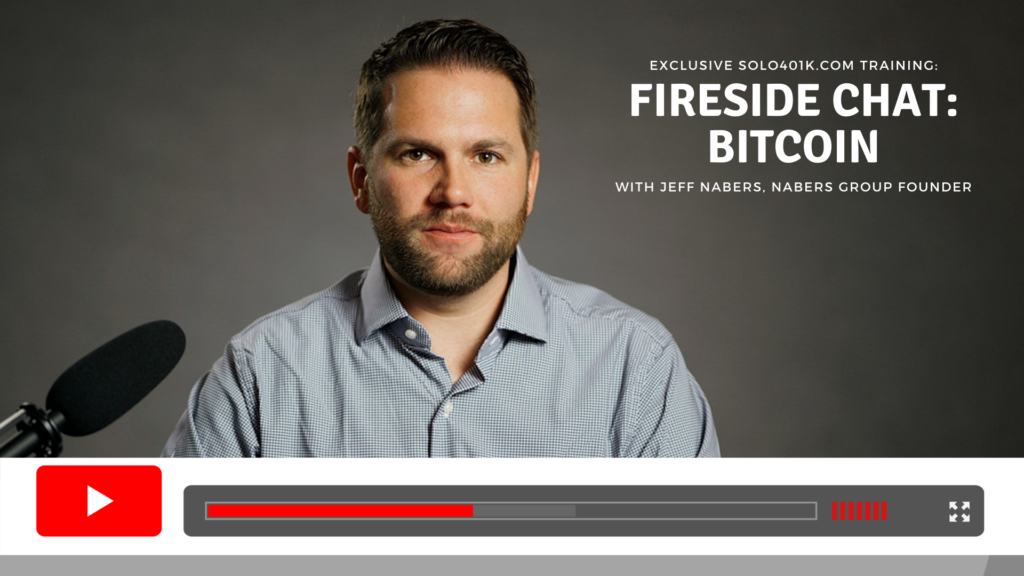 Interested in Adding Bitcoin to Your Portfolio?
How do we know cryptocurrency isn't just another fiat currency? By now you've probably heard of Bitcoin. It is one of the scarcest assets on the planet. It is scarcer than gold or platinum.
We've covered Bitcoin training extensively in our blog posts:
Interestingly, when Bitcoin was established in 2009, the total amount of bitcoins that will ever exist was set at 21 million. The built in scarcity makes Bitcoin very different to fiat money. Fiat money  has an unlimited supply depending on decisions made by the governments supplying it.
Bitcoin Pro Storage is a fully insured Bitcoin storage program. Works with your Solo 401k, IRA LLC, Living Trust, personal funds, LLC, etc.
Interested in learning more about Bitcoin Pro Storage? Click here to take the next step.