Starting out with small money when you have big dreams can be tough. Maybe you've considered opening a Solo 401k plan, but you have no rollovers and only a few thousand dollars to invest.
We've all heard "It takes money to make money", but until you have a significant amount of funds to invest, how do you actually grow your money?
Rest assured, there are quite a few of wonderful options! Just because you have a small amount to invest doesn't mean you have to sacrifice the opportunity for a good rate of return. Keep reading to find our favorite 7 easy ways to start investing with your Solo 401k:
1. Buy Real Estate with Just $500
Real estate is the most popular alternative asset for retirement funds, but buying a property often means investing tens of thousands, or hundreds of thousands of dollars. REITs (Real Estate Investment Trust) are companies that put together multiple investors to buy property. When you invest in a REIT, you're investing in the company, not in the real estate directly. The company is then responsible for adding new properties to the portfolio and generating a return for investors.
Check out 5 options below for REIT investing. All of these options also have a low "buy in" (i.e a low minimum investment):
2. Private Lending
In May of 2016, changes to the JOBS act made it possible for anyone, not just accredited investors, to participate in crowdfunding as an investor. With this change, many crowdfunding websites were able to open their doors to a much wider market. One of the first markets to really take off was private lending. Here you play the role a bank would have played in the past, and you receive the reward of high interest rates.
Many sites facilitate private loans and also have a low minimum investment. Typically, both the borrower and investor handle the loans directly within the site. The process is generally the following: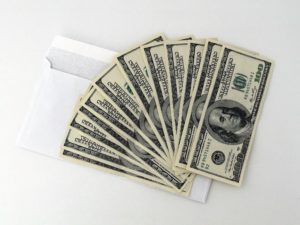 Borrowers fill out an application online, are screened, and then approved or denied.
An approved borrower's requested loan is listed on the site.
Lenders create a profile and browse through the approved loans to purchase.
Lenders select the loans they want to invest in, and the amount they want to invest.
Once a loan is fully funded, between all of the investors on the site, the loan is active and lenders will start receiving payments.
Two popular private lending sites are:
3. Promissory Notes
Promissory notes are another type of private lending. If you know someone that needs a loan (for any reason), you can have a lawyer write up a promissory note for your Solo 401k to lend them money.
There are generally two types of promissory notes:
Secured: Where the loan is backed by real estate or other tangible assets
Unsecured: Where there is no collateral in case of a default on the loan
However, it's important to determine who the Solo 401k is transacting with. According to the IRS, there are a handful of people that your Solo 401k cannot loan money to; these are called disqualified persons.
Having your Solo 401k lend money to a disqualified person is a prohibited transaction.
If you decide to explore promissory note investing, it is strongly recommended that you have a lawyer/attorney draw up the paperwork.
4. Venture Capital Investing
Venture Capital investing is a type of investing that is very high risk, and can have a high reward. With VC investing, you're putting money into a new idea or company that has yet to prove itself. Because of the "newness" factor, there is a high probability that the new idea/company will fail. However, because you're investing in the very beginning of the idea/company, your rate of return if the idea/company succeeds, is much higher than investing in a well-established company.
Below are some sites that allow for entrepreneurs to pitch their concepts/new businesses and for investors to invest in the ones they like.
5. Cryptocurrency
Cryptocurrency is one of the hottest and most popular investments. The crypto market can be quite lucrative but is also very volatile. Because of the potential for big returns, many investors are buying Bitcoin in the Solo 401k.
There are many different exchanges where you can purchase cryptocurrency. The following exchanges are friendly to opening an account in the name of your Solo 401k trust: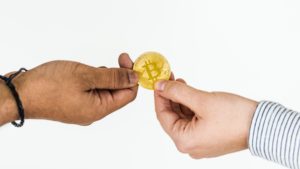 6. Gold & Silver
Precious metals have long been a favorite of investors for holding value and hedging against currency crises. While fiat currency doesn't hold it's value over time due to inflation, gold and silver continue to hold their value due to their limited supply. For this reason, gold & silver are a necessity for the sophisticated investor. Keeping a small percentage of your Solo 401k funds in gold and silver can serve as a good hedge to your blossoming portfolio.
7. Robo-Advisors
If you want to keep some of your investments in the stock market, but don't want to pay an advisor exorbitant fees, a Robo-advisor might be a solution to consider.
A Robo-advisor is an online model that provides investment recommendations based on a series of algorithms and computations with very little human interaction. Most Robo-advisors are electronic only and don't allow you to speak with a human advisor.
The following sites will allow you to open an account in the name of your Solo 401k trust: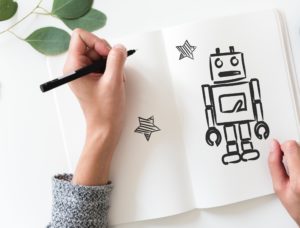 Now that you're armed with knowledge, you can start putting your funds in place to make high gains with small initial investments.
Note: All investing involves risk. Please note some of the above sites will require you be an accredited investor to participate. As of the date of this post, Nabers Group is not affiliated with any sites listed in this article.