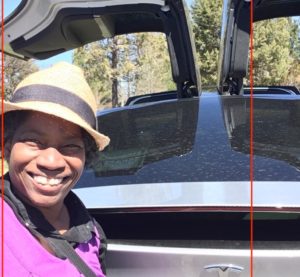 Today we'd like to introduce you to Nadine Whitfield.
Nadine comes from a family of musicians and educators. However, she has always enjoyed learning about technology and helping people solve problems.
After spending 16 years as a career government employee and moonlighting as a freelance musician and consultant, Nadine decided to return to school. While there, she received a Bachelor of Science degree in computer science. Working as software developer has afforded many opportunities to learn and to apply Nadine's consulting and education experience in creative ways.
As a software consultant (DBA Ciphentech), Nadine works with small business owners and non-profit organizations to create technical solutions that are optimal for their situation, budget and comfort level with technology.
A hallmark distinction of the service Nadine provides is personal attention. An essential part of her process is to develop deep understanding of client needs and the problem(s) that need to be solved.
Has it always been a smooth road?
Yes, it has been relatively smooth to get started in business. My biggest challenge has been to find a specialty niche, because I want to learn and try everything new that comes along.
What are you most proud of as a company and what sets you apart from others?
Recently we completed a project ahead of time and under budget. I was proud to be able to provide complete end-to-end service in a timely manner.
When did you open your Solo 401k plan and why did you choose a self-directed retirement plan?
I opened the Solo 401k with Nabers Group in January 2012. I wanted to have more control and variety of assets from which to choose for allocating my retirement funds.
What has been your favorite investment so far?
I'd have to say Global Gold, a precious metals storage facility in Switzerland.
Why did you choose Solo401k.com?
In 2012 Solo401k.com was offering a special opportunity for new self-directed retirement clients to also get business training. As an aspiring entrepreneur, this kind of training was very attractive.
Over the years, Solo401k.com has remained on the cutting edge of financial trends. They do a great job of sharing information with their clients and helping them find new opportunities.