We are in critical times…
We may even be in a time that could potentially change the course of history for our world…forever.
The reality is…what matters to you is: You, your family & your life.
Economic Activist and Tax Auction Investors Founder, Dutch Mendenhall discusses his unique approach to investing.
What We Cover:
What is tax auction investing?

How does it work?

How can you buy tax auction properties?

Comparison of tax auction properties to pre-foreclosure properties.

How to get involved
Tax Auction Investors Webinar Replay
Click below to watch the webinar replay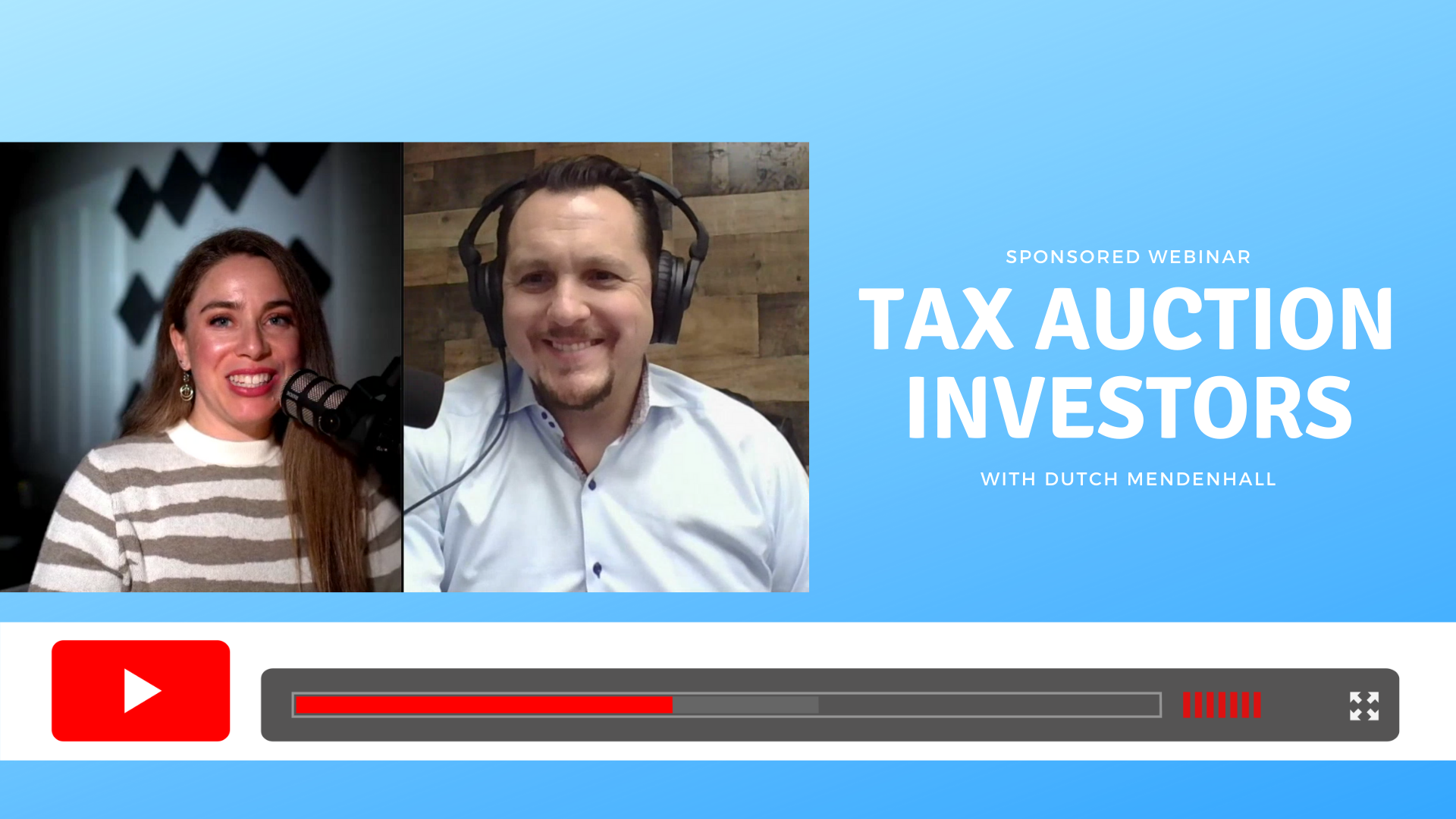 Interested in Learning More About Tax Auction Investors?
Tax auction investing is a great way to dip your toe into real estate investing. If you're a seasoned real estate investor, then the webinar replay can show you how to take your investing to the next level.
Want to learn more about tax lien investing? Check out our Quick Guide to Solo 401k Tax Lien Investing.
A note from Dutch: "Over the past decade, my team and I have taken our specialized tax deed & lien real estate strategy and created a step by step process that allows our students to be become successful real estate investors in a short amount of time. By joining my training with Nabers you will learn firsthand how my students close their first deals within just 1 week of investing with me."
Interested in learning more from the Tax Auction Investors team?
This is a sponsored webinar.  Nabers Group does not provide any endorsement or recommendation of investments presented. Please do your own research and due diligence.