Do you need cash or access to capital?

Maybe your business needs seed capital. Or perhaps you'd like to pay down some debt, fund a real estate flip, buy new equipment, or even have some extra cash on hand.

Learn how to be your own bank by taking a participant loan from the Solo 401k. You can take out 50% of your cash value, with a maximum loan amount of $50,000. Imagine what an extra $50,000 could do for your life. There are so many uses for a 401k loan. Some clients use the funds to start-up a new business. Others take the cash to finance their dream RV and travel around the country.
What We Cover:
What is a participant loan?

How does it work?

Who sets the interest rate?

What are the loan repayment terms?

What happens if I make payments late?
Can I have more than one loan out at a time
How to take a loan from your Nabers Group Solo 401k
Solo 401k Participant Loan Webinar Replay: Be Your Own Bank
Click below to watch the webinar replay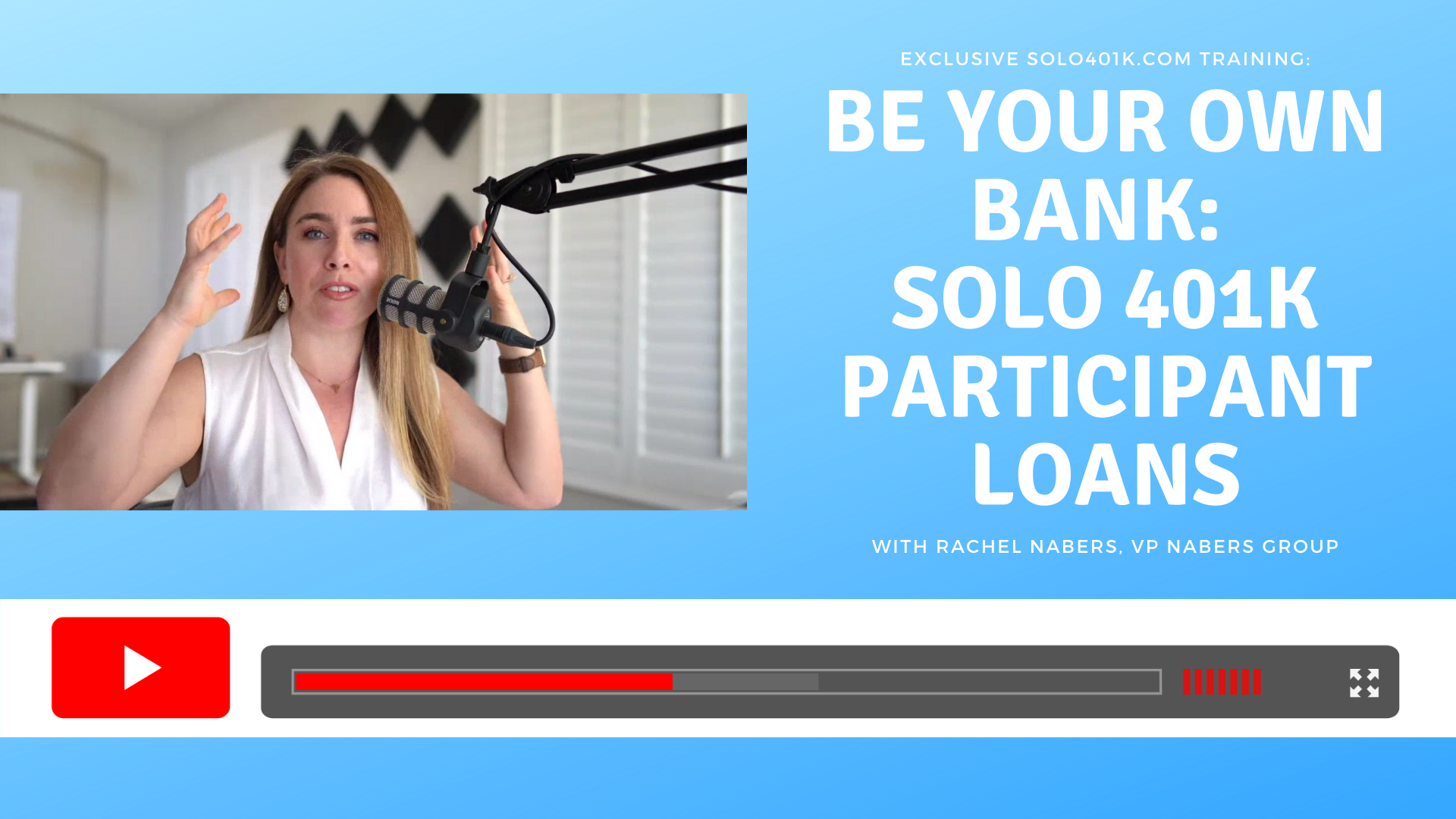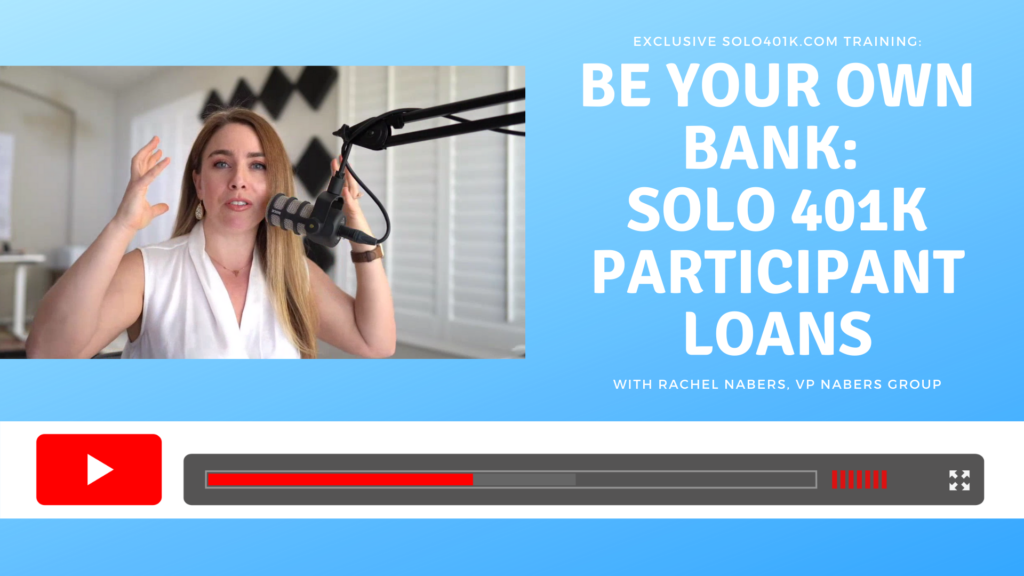 Interested in Learning More About a Participant Loan?
401k Loans are a valuable feature in your retirement plan. The IRS completely supports 401k loans in an employer-sponsored plan like the Solo 401k.
A Solo 401(k) participant can borrow up to either $50,000 or 50% of their account value with the following terms:
To be repaid over an amortization schedule of 5 years or less
Regular payments no less frequently than quarterly
At a reasonable rate of interest… generally interpreted as prime rate + 1%
There are many other common uses for a Solo 401k loan. If a person wants to make a <$50k investment that would otherwise be a prohibited transaction, they can just borrow the money and do the investment as an individual.
Ready to learn more about the Solo 401k participant loan?