A life insurance policy can provide immeasurable peace of mind as part of your investment and estate planning. On this special webinar training, we cover the ins and outs of Life Insurance 101.
Life insurance expert, Eric Restrepo, has almost a decade of experience in the financial services industry.
With some many options (term, whole, indexed universal life, death benefit, cash accumulation)…things can get a bit overwhelming. That's why this training is incredibly important.
What We Cover:
What is Life Insurance?
Appropriate Uses and Purposes of Life Insurance
Type of Life Insurance
Pitfalls to Beware when buying Life Insurance
Life Insurance 101: Watch Webinar Replay
Click below to watch the webinar replay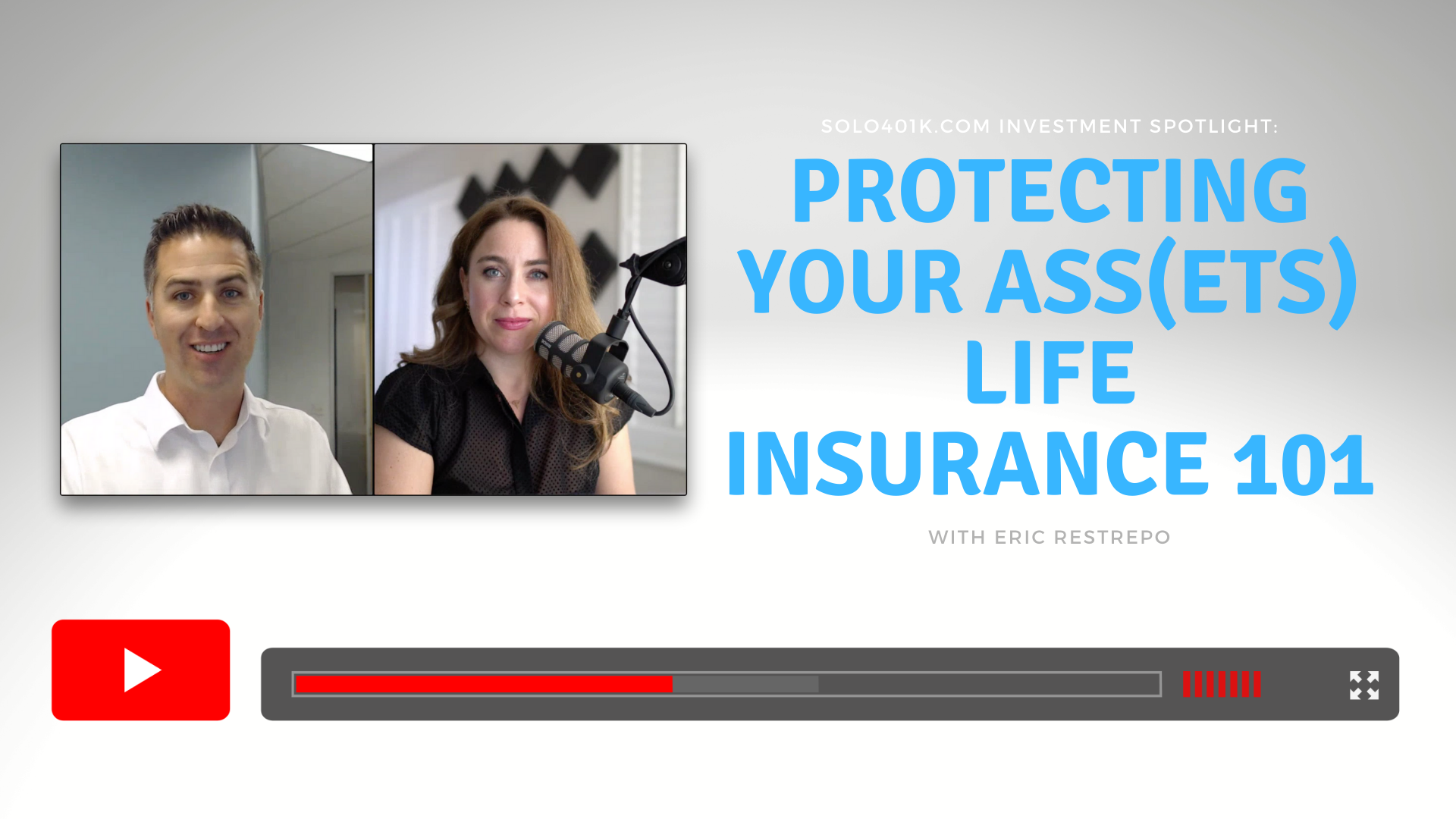 Interested in Learning More About Life Insurance?
There are many facets to life insurance and what you can accomplish by adding a life insurance policy to your investment portfolio.
Fortunately, on the life insurance webinar, we cover some of these facets including:
Income Replacement (10x-12x income) or Capital Needs Analysis
Mortgage Protection or Debt Payoff
Final Expenses or Funeral Costs
Tax-Free Wealth Transfer
Pay Estate Taxes
Charitable Contributions
Life insurance can be a challenging topic. That's because it can be confusing to try and put a price on the value of human life. However, it's a conversation that's critical to have. However, it's worth the time to spend with your family and determine what your end of life goals are. Importantly, you can also determine your desired death benefit. This is the payout your family receives in the event of your passing.  Interestingly, cash value of a life insurance policy is also valuable. This is the amount of cash you have in your life insurance policy. You can borrow against the cash value of the policy, and use those funds for personal use. On this life insurance webinar, we cover these topics, and take a deep dive into the basics of Life Insurance.
Ready to learn more?